Office Medical Director (MD, DO, NP, PA): West Los Angeles (Culver City, Santa Monica)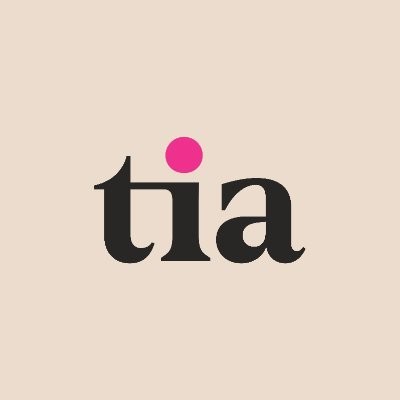 Tia
Santa Monica, CA, USA
Posted on Tuesday, October 24, 2023
Clinical Lead (MD, DO, NP, PA): West Los Angeles (Culver City, Santa Monica)

Tia is a full-stack women's healthcare business that builds products, tools and clinical services virtually and in person to help every woman be her own patient advocate and get meaningfully better healthcare. We're putting the soul back in medicine, one patient and one provider at a time through a care philosophy that is reimagined to listen to and empower women to actively take control of their healthcare. The care philosophy that supports our patients is also built to support clinicians who are the heart and soul of the care Tia is able to provide. In order to do that - we need YOU!


Read more about Tia's:
About the role:
We're looking for a clinical leader (physician, nurse practitioner or physician assistant) passionate about women's primary care and clinical excellence to manage the people and processes that make Tia exceptional for our Los Angeles Market (West Side). As a clinical lead, you will lead your local clinical team and in collaboration with your local operational partner, the clinic managers, you'll create solutions, solve problems and drive clinical excellence. You will continue to provide patient care at Tia, but will also develop your leadership and operational skills as you provide an exceptional provider and patient experience in your clinics. You will be an integral part of the Tia clinical leadership team.
The ideal candidate is excited about working in a fast-paced environment, comfortable with change, excited about managing clinical teams and is passionate about improving the delivery of healthcare for women.
You will continue to see patients in one of our West Side Los Angeles (Culver City or Santa Monica) clinics and deliver comprehensive and integrative primary care for women.
What will you be working on?
At the highest level the Clinical Lead is responsible for ensuring the medical providers who work in the clinics they manage are delivering exceptional clinical care that delivers on Tia's commitment to transform healthcare for women.
Managing a team of in-office providers (MDs, DOs, NPs, and/or PAs) and ensuring that the providers on your team meet our clinical standards

This includes recruitment and onboarding of a high quality provider group, professional development, coaching and leadership development
Owning performance management process and other HR function for in-office providers

Partnering with Clinic Manager to ensure a collaborative, positive clinic culture
Effectively handling escalations relating to patient satisfaction or clinical issues that need escalation in care
Direct patient care for Tia members, applying your clinical expertise to a full spectrum of primary care and gynecological services - this role is designed to be 70-80% patient care and 20-30% leadership with this balance adjusting overtime as the LA market grows
Performing in-office procedures, in-line with your clinical training
Serving as a collaborating physician with local nurse practitioners and/or physician assistants if you are a physician
A bit about you:
Values and abilities you'll bring to Tia:
You are a high EQ people manager with a commitment to developing others through coaching and feedback.
You are a strong partner to operational colleagues and hold a shared vision for high quality care and sustainable operations
You're motivated to elevate women's care by bringing a shared-decision making approach to women's health.
You are a thoughtful clinical leader who motivates the people around you to provide exceptional clinical care, creating a culture in which people are motivated to do their best by inviting input and sharing ownership
You are an incredibly good question-asker & listener both with your team and in the exam room
You have the ability to address difficult situations with professionalism
You're facile with technology, comfortable, ideally experienced providing high quality care digitally via telemedicine and interested in the process of developing new technology to support the highest quality clinical care..
You're data driven and consistently incorporate new and evolving research into your day-to-day practice
You are a tolerant and inclusive thinker. You believe in sex-positive, no judgment and radically inclusive healthcare for every person, and espouse these values in your everyday life.
Skills and assets you'll bring to Tia:
Board certified in Obstetrics & Gynecology, Internal or Family Medicine or other relevant specialty or nationally certified as Nurse Practitioner or Physician Assistant
Completed an accredited residency program or completed an accredited Nurse Practitioner or Physician Assistant program with a national certification
3+ years of clinical experience
Minimum of 1 year managing a team of clinicians
State licensure in the state of California
Deep clinical expertise in providing primary care and/or gynecology services
Exceptional written and verbal communication skills.
Authorized to work in the US
Benefits


Talented and collaborative team who will both support and challenge you.
Market competitive salary plus performance-based bonuses.
Annual CME stipend
Medical and dental benefits
Maternity and Paternity benefits
Paid holidays, vacation, and sick leave
Per California Pay Transparency Laws (as of Jan 1, 2022), please see below for the compensation range for this role:
$150-180k for nurse practitioner and $260-$300k for physicians
Tia is an equal opportunity employer