★ Student Success Manager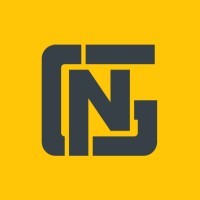 NexGenT
Remote · United States
Posted on Thursday, April 27, 2023
★ About the Company:
NexGenT was founded on the belief that education is for everyone, that the ideal educational system should be based on real-world skills training; that it cannot leave people in debt with degrees that don't teach the required skills needed to succeed in the workforce. Education should prepare people to be job-ready just like military training does. We're on a mission to disrupt tech education and help people level up with real world training developed by world class engineers and mentors.
★ About the Role:
The Student Success Manager (SSM) is responsible for student advisory, student success, retention, and program completion for our online students. The SSM is our student advocate, the primary student contact after students enroll, and ensures that our students are happy and progressing through their program. This will be achieved through check-in calls and emails with students, engaging in our student community, and reviewing data for students who are falling behind or stopped progressing in their learning path. Working with the Student Success Administrator, the Student Success Manager will work to achieve a <5% withdrawal rate and ensure student accountability processes are tightly adhered to. The SSM plays a key role in helping to create continued success for our students and company. The pay for this role is an annual salary with quarterly bonuses based on KPIs met.
*This role reports to the Chief Academic Officer
★ Responsibilities
Ensure NGT Academy students:
Have direct access to a dedicated representative to help them navigate and complete their program learning path
Have speed in program support so they can achieve said result
Have depth (quality) in support so they can achieve said result
Complete at least 50% of their learning path
Complete the remainder of their learning path after 50% completion is achieved
Successfully Manage Student Accounts:
2 1:1 Calls in month 1 per newly onboarded student - then as needed
Ensure students make it past the 50% program completion mark for their learning path (network engineering or cybersecurity)
Work toward a leas than 5% withdrawal rate
Primary accounts are students who are falling behind

Weekly reports provided by Operations Coordinator
Students who have not joined the community website
Students falling behind and below 50% learning path completion
Students falling behind and past 50% learning path completion

Monday - Friday Community support
Detailed noting in Hubspot per student
Coordinate cross-functionally w/ Customer Support, Admissions Team, Training Team, and Career Team
Meetings (M-Fri)

Weekly All-hands Meeting: 8:30AM MST
Daily Academic Group Meeting: 9:00AM MST
Work with Student Success Administrator to:
Ensure accountability processes and systems are accurate and adhered to
Help assist with and offset 1:1 calls with students including onboarding
Help with communication to students
Influence students to join their weekly live instructed study group classes
Ensure students are posting their wins and achievements
Monitor student communication in the NGT Academy student community
Assist with KPI updates and record keeping
Ensure standards of student success remain within integrity despite growth:
Suggest / make any necessary changes to ensure sentiment of students feeling supported.
Spot "gaps" in onboarding material/process and student accountability processes that need to be updated.
★ Qualifications
Bachelor's degree and 2 years of experience or equivalent.
A strong background in supporting students in an education environment is a must for this position.
A background working in an educational institution that teaches IT (information technology) is a big plus.
Ability to conceptualize, organize, direct and successfully execute multiple project planning processes simultaneously.
Self-directed and imaginative in accomplishing objectives though tested methods but also demonstrating a willingness to innovate and take new approaches.
Proven experience in completing and balancing multiple work projects
Ability to provide exceptional student service.
Very interpersonal with great people skills.
Exhibit professionalism and integrity through excellent verbal and written communication skills.
Ability to work effectively both independently and cooperatively as a member of a team.
Demonstrates sensitivity to multicultural, socioeconomic, and regional differences among students and staff from diverse backgrounds.
★ Benefits
Medical, Dental & Vision, Life Health Plans For You and Your Dependents
Quarterly Performance Bonuses