Senior Advanced Analyst, Trust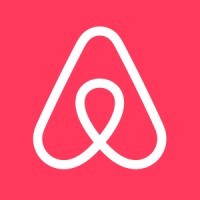 Airbnb
IT
India
Posted on Monday, April 17, 2023
Airbnb was born in 2007 when two Hosts welcomed three guests to their San Francisco home, and has since grown to over 4 million Hosts who have welcomed more than 1 billion guest arrivals in almost every country across the globe. Every day, Hosts offer unique stays and experiences that make it possible for guests to connect with communities in a more authentic way.
Airbnb is a mission-driven company dedicated to helping create a world where anyone can belong anywhere. It takes a unified team committed to our core values to achieve this goal. Airbnb's various functions embody the company's innovative spirit and our fast-moving team is committed to leading as a 21st century company.
How you'll make an impact
As a Senior Advanced Analyst, you will work across technical and business teams to develop robust data insights and reporting platforms across Trust product, operations, policy, enforcement efficacy, efficiency and prevalence. You will define and monitor metrics, create data narratives, and build tools to drive decisions for a three sided marketplace, balancing the safety and expression needs of our community and business and operational challenges. In addition, you will leverage Airbnb's rich and unique data, state-of-art machine learning infrastructure, and other central data science tools to build and grow the capacity within the organization. You will also be deeply involved in the technical details of the various systems we build, and will have the opportunity to collaborate with a strong team of engineers, product managers, designers and operation agents to achieve shared, cross-functional goals to help keep Airbnb's community safe and trusted.
In this role you'll get to
Use a combination of data engineering, science and analytics based skills to build the business insights platform across the Trust Product & Operations domains

Perform data modeling for the various entities involved in Airbnb Trust including customers, hosts, cases, agents, and others using modern data modeling tools and frameworks to provide the analytical foundation of Airbnb's policy positions

Conduct deep analysis into various operational areas including policy incubation, enforcement efficacy, prevalence, efficiency, agent tooling, agent staffing & optimization, and agent quality & efficiency to identify and solve for operational bottlenecks and inefficiencies

Blend external and internal data insights into a commercial and community policy context in order to inform policy positions and business impacts

Devise business metric frameworks and optimization models to make optimal business decisions that support arguments for Airbnb's product, operations and policy issues

Influence data-driven decisions across global sites and business verticals in day-to-day via business reviews, self-serve portal, planning scorecards, and impact analyses among others.

Experiment with new Airbnb policy / product features to help deter and mitigate risk

Influence machine learning models in partnership with DS / Engg teams to automate policy enforcement decisions, while enqueueing the most complex cases for manual review by agents

Cross functional coordination with other technical teams on initiatives with policy implications
We are looking for people who have
A minimum of 4+ years of experience in analytics with an emphasis on operations scalability and optimization; and on measuring and optimizing for customer satisfaction and safety for a digital product.

Strong data analytics experience with an emphasis on developing business facing metrics and solving informing future business decisions.

Demonstrated ability to create and drive technical roadmaps for the business, then seamlessly execute against them.

Experience in analysis of A|B experiments and statistical data analysis

Proven ability to tailor your recommended solutions to business problems to a cross functional team, with the ability to communicate clearly and effectively with cross functional partners of varying technical levels.

Have a positive and solution-oriented mindset; leads by example.

Expertise in partnering across global, matrixed, and cross-functional teams.

Absolute ability to maintain confidentiality and objectivity.

Demonstrated experience problem-solving in demanding environments.

Exceptional presentation, written, and oral communication skills.

Strong time management and prioritization capabilities.

Ability to tailor insights to present clearly to technical and non-technical audiences
Preferred Experience
Advanced degree in Computer Science or other quantitative field with 4+ years industry experience in driving full stack data projects from inception to business impact.

SQL expertise + advanced programming skills (Python preferred), and deep experience in data engineering & data modeling (Hive, Presto, Spark preferred).

Experience in statistical methodologies like EDA, hypothesis testing, Significance Testing, Linear Regression, Logistic Regression, SVM, Ridge Regression, Lasso Regression, Random Forest, basic concepts of NLP, KNN, K-Means etc.

Experience working with Big Data/Analytics platforms/languages

Experience with Tableau or similar BI platform to develop reports and dashboard.
Our Commitment To Inclusion & Belonging
Airbnb is committed to working with the broadest talent pool possible. We believe diverse ideas foster innovation and engagement, and allow us to attract creatively-led people, and to develop the best products, services and solutions. All qualified individuals are encouraged to apply.