Staff Design Quality Engineer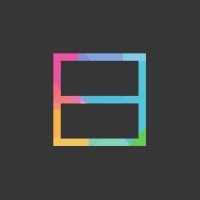 Cue
Design, Quality Assurance
San Diego, CA, USA
Posted on Wednesday, September 20, 2023
About Us:
Cue Health (Nasdaq: HLTH) is a mission-driven healthcare technology company that puts consumers in control of their health information and places diagnostic information at the center of care. Cue Health enables people to manage their health through real-time, actionable, and connected health information, offering individuals and their healthcare providers easy access to lab-quality diagnostics anywhere, anytime, in a device that fits in the palm of the hand. Cue Health's first-of-its-kind COVID-19 test was the first FDA-authorized molecular diagnostic test for at-home and over-the-counter use without physician supervision. Outside the United States, Cue Health has received the CE mark in the European Union, Interim Order authorization from Health Canada, and regulatory approval from India's Central Drugs Standard Control Organisation. Cue Health was founded in 2010 and is headquartered in San Diego. For more information, please visit www.cuehealth.com.
Cue Health Inc. is seeking to hire a full-time Staff Design Quality Engineer to provide expertise in quality engineering for the design and development and manufacturing of Cue Health's in-vitro diagnostic medical devices. This role will ensure compliance of the Design History File, the manufacturing process from incoming inspection to Cue Health's product release and maintenance of the Risk Management process.
Reporting to the Senior Manager, Quality Engineering, the Staff Design Quality Engineer will lead and assist with implementation and maintain the Quality Management System (QMS) processes related to design control activities while ensuring conformance to FDA and international regulations and standards.
Responsibilities:
Provides expertise to resolve highly complex design quality engineering issues and leads medium to large scale projects as assigned.

Provides compliance oversight of the various site Quality tools / systems to maintain an effective, compliant, and validated system as per ISO 13485, ISO14971, 21CFR820, 21CFR809, applicable regulatory requirements and Cue Health's Quality Policy

Ensure compliance and inspection readiness of design control processes and activities with applicable regulatory standards as this relates to device design including Instrumentation, Consumables, Assays, and Software

Provide quality support for review and approval of Product Requirements documents

Develop and lead the review and approval of Product Quality Plans related to new product development

Provide quality support for generating, reviewing and approval of design outputs throughout the Design Control process

Provide quality support for generating, reviewing and approval of design verification and validation activities throughout the Design Control process.

Leading the creation of protocols/reports and executing under formal testing.

Develop and maintain the risk management process related to the product development lifecycle

Lead and facilitate product and process risk management activities which include risk management plans, risk management reports, hazard analysis, dFMEAs and pFMEAs in compliance with the requirements of ISO14971

Supports development and manufacturing processes as this relates to systems. Participate in Design reviews and change control processes as this relates to implementing new products

Interprets electrical schematics for printed circuit board assemblies (PCBAs) and mechanical drawings as this relates to device hardware manufactured using plating, Surface Mount Technology (SMT) lines, fixtures, and automated equipment

Applies understanding of assay development to system design and functionality of cartridge product

Interface with suppliers and manage Quality related responsibilities for Design transfer and validation of manufacturing processes

Lead the Non-Conformance report, Corrective And Preventive Actions, and SCAR process related to above mentioned activities

Provide training or mentoring to other teams to elevate efficiencies and facilitate compliance to the product development and manufacturing processes. May also provide guidance to less experienced Design Quality staff.

Assist in preparation for the global regulatory inspection and third-party audit program

Support the Quality/Compliance Manager for complaints investigation and Quality audits related to design and manufacturing

Other duties as assigned
Requirements:
BS in an engineering discipline such as bioengineering, electrical, automation, or mechanical engineering, or related field, or equivalent combination of education and work experience

8+ years Quality engineering experience in the product development and manufacturing of medical device or IVD products

Strong knowledge of FDA Quality System Regulation, 21CFR820, 21CFR809, ISO 13485 Quality system standards for medical device, ISO 14971 Risk Management Systems required

Extensive experience in product development in a Medical Device or biotechnology regulated environment, including design control, hazard analysis, validation, and process metrics

Strong knowledge of cGMP principles as applied to Medical Device manufacturing.

Ability to work with other functional group personnel to accomplish common goals

Strong knowledge of the corrective action process. Utilize critical thinking skills to problem solve and troubleshoot.

Be an independent, self-starter with exceptional communication (written and verbal) skills, detail oriented, organized and able to prioritize and balance department workloads in a fast-paced environment

Demonstrated evidence of advanced technical knowledge and experience combined with the proven ability to successfully direct projects and influence people at all organizational levels

Strong background utilizing Microsoft Office, including Microsoft Word, Excel, PowerPoint, etc. to perform critical job functions, trending, reporting metrics etc.

Must be available to work extended hours as needed including travel up to 5% of the time

Preferred strong knowledge in molecular and or Immunoassay technology including analytical validation techniques such as sensitivity (limit of detection and limit of blank), specificity (inclusivity, interfering substances, in-silico and microorganisms), analytical precision (repeatability and reproducibility) and assay stability

Preferred knowledge of biocompatibility/sterilization standards including however, not limited to ISO 10993, ISO 11135 and ISO 11137

Preferred experience in technology transfer and management of contract manufacturing operations

Preferred strong experience working with external auditing agencies

Preferred strong knowledge and hand on experience with application of statistical techniques and sampling plan determination for Quality Engineering

Preferred Certified Quality Engineer (CQE)
Environment and Physical Activities/Requirements:
You will work in an indoor office environment for which no adverse conditions are expected. This position requires the following physical activities and/or requirements:

Remaining in a stationary or sedentary position, often standing and/or sitting for prolonged periods of time

Repeating motions, such as keyboarding, that may include the wrists, hands, and/or fingers

Communicating with others to exchange information

Adjusting, moving, carrying, lifting, pushing or pulling objects up to 20 pounds
Your contribution will set the pace and have an impact in the technology, health, and diagnostic industry. Your work and ideas will be valued and respected, and we hope you will find enjoyment working with a collaborative team on an innovative device. We offer upgraded computer equipment, unlimited snacks, and a competitive salary.
Cue Health Inc. is an equal opportunity employer, consistent with applicable laws. Individuals seeking employment are considered without regards to race, color, religion (including religious accommodations), creed, sex (including pregnancy, childbirth and related medical conditions), gender (including gender identity and expression), sexual orientation, marital status, national origin (including language use restrictions), ancestry, mental and/or physical disability, medical condition (cancer, genetic information and characteristics, requests for medical and family care leave), age, military or veteran status, and any other classification protected by applicable federal, state, and local laws.
The estimated base compensation range for this role is shown below. This range is based upon current market data and other factors, all of which are subject to change. Individual pay will be determined in accordance with a candidate's location, skills, expertise, background, experience, and other relevant factors. Applicants are always welcome to direct questions regarding this range to the Talent Acquisition specialist recruiting for this position.
Base Compensation Range:
$112,500.00 - $187,500.00
Pay Rate:
Salary