Payments, Partner Lead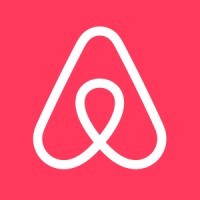 Airbnb
India
Posted on Tuesday, August 22, 2023
Airbnb was born in 2007 when two Hosts welcomed three guests to their San Francisco home, and has since grown to over 4 million Hosts who have welcomed more than 1 billion guest arrivals in almost every country across the globe. Every day, Hosts offer unique stays and experiences that make it possible for guests to connect with communities in a more authentic way.
The Community you will join:
Our small and extremely capable team of Gurgaon-based colleagues strive to make the impossible happen for our inbound and outbound travelers within this big and diverse market. ACC is providing varied services under Community Support thereby providing world-class customer experience to our customers. Besides this, ACC is also building deep capabilities for different verticals like Homes, Finance Technology Group, Finance Shared Services, Payments, Analytics, etc.
The Payments (Payments Risk and Compliance Team) team's mission is to keep the online payment ecosystem safe and optimized to enable anyone, anywhere to pay and be paid with confidence, create a world-class compliance organization and have a data driven approach to building an innovation friendly, scalable compliance program. Our goal is to ensure that Airbnb Payments can grow in a safe fashion, with risks appropriately measured and mitigated.
The Difference You Will Make:
The Payments Partner Lead supports Airbnb's payments compliance performance for partners. This position is a combination of responsibilities that includes leadership support, Compliance ops expertise and project coordination. This role requires building and maintaining relationships with the following stakeholders, outside your Reporting line:
Partner leadership team for performance management.

Project Managers, Operations Analyst, Partner Management, Foundation team, Product and DS team

Content, Policy, Training, Quality, Partners, as potential Cross-functional Areas of Focus*
A Typical Day:
Effectively manage and oversee day-to-day operations for staffing needs and scheduling

Maintain subject matter expertise and handle escalated and/or urgent cases or issues when necessary

Track Core Operations metrics

Advise on best practices; coach, mentor, and develop a partner team through leaders/trainers on the partner side.

Be approachable in your leadership by creating an open environment.

Visualize and facilitate long-term initiatives and new strategies, best practices, or processes to improve Core Operations metrics

Hold self accountable for individual or team goals specific to the function

Identify, recommend, and implement tool, system, process, or policy changes to improve team performance

Delegate and prioritize effectively to ensure that individual or team time is focused on high-impact needs

Ability to quickly define a problem or challenge, evaluate potential solutions and execute an effective decision

Lead procedure and workflow changes that may impact multiple teams and/or regions with the support of your manager

Accurately identify and escalate compliance risks and opportunities to the Payments Management

Lead projects to simplify relatively complex operational problems within diverse cross-functional groups.

Respond to real time queries on the channel

Be the ambassador of Airbnb Culture and Values
Your Expertise:
Bachelor's Degree or Technical Equivalent

Compliance operations experience in payments, banking, or e-commerce including TMIR and preparing Suspicious Activity Reports (SAR)

Intermediate knowledge of KYC, Sanctions and anti-money laundering & anti-fraud typologies related to the payments and e-commerce space

Strong systems thinker

Superior communication skills both written and verbal

Ability to gather objective information and make a subjective determination and be able to defend that determination both verbally and textually

Strong ability to think clearly and rationally in order to understand logical connections between various data points.

Strong problem-solving skills with an emphasis in adaptability and resilience

Ability to clearly articulate compliance requirements to a non-compliance audience

Ability to work closely and build trust with management, your team and other teams

Exceptional organization and process management ability

High level of personal integrity, interest in payments as evidenced by related work experience, proven dedication to excellence, leadership qualities and a flexible, creative, innovative approach to problem solving

Ability and desire to work in a fast-paced environment

Familiarity with SQL and data querying skills is a huge preference!
Our Commitment To Inclusion & Belonging:
Airbnb is committed to working with the broadest talent pool possible. We believe diverse ideas foster innovation and engagement, and allow us to attract creatively-led people, and to develop the best products, services and solutions. All qualified individuals are encouraged to apply.