Staff Software Engineer, Observability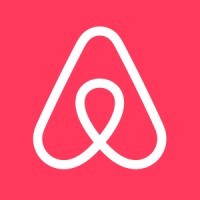 Airbnb
Software Engineering
United States
Posted on Friday, May 12, 2023
Airbnb was born in 2007 when two Hosts welcomed three guests to their San Francisco home, and has since grown to over 4 million Hosts who have welcomed more than 1 billion guest arrivals in almost every country across the globe. Every day, Hosts offer unique stays and experiences that make it possible for guests to connect with communities in a more authentic way.
The Community You Will Join:
The Observability team's mission is to provide Airbnb engineers the ability to easily gain insights into system behavior in a complex, rapidly-evolving, distributed environment, and use the insight to deliver a highly available and performant service to Airbnb hosts, guests, and other stakeholders. We are building our next-generation Observability platform on top of industry standard, open-source frameworks.
The Difference You Will Make:
This team aims to unify the tools to collect, process, store, and analyze large volumes of telemetry data in real time. You will closely work with a group of accomplished engineers and with open-source technology.
A Typical Day:
Design, implement, and operate resilient and scalable distributed systems that processes billions of events per minute
Write well-crafted, well-tested, readable, maintainable code, using and contributing to open source
Help Airbnb engineers self-solve issues and share best practices for building observable applications
Technical mentorship and direction setting for the team

Your Expertise:
9+ years of industry experience.
Expertise and/or interest in:

Metrics Frameworks: Prometheus, Cortex, Grafana
Logging: Elasticsearch, Logstash, Filebeat, Kibana
Distributed Tracing: OpenTelemetry, OpenTracing, Jaeger
Profiling: JVM, go pprof
Cloud-Native technologies: Kubernetes, Docker, Istio, AWS
Languages: Golang, Ruby/Python, Java/Kotlin, Javascript/Typescript (Good CS fundamentals and be unafraid to jump into unfamiliar code)
Automated correlation and anomaly detection
Site performance tracking and management
Building robust distributed systems that can be depended on to troubleshoot our production system

Experience leading engineering project teams and working with cross functional partners to build technical solutions that achieve team and organizational goal
Your Location:
This position is US - Remote Eligible. The role may include occasional work at an Airbnb office or attendance at offsites, as agreed to with your manager. While the position is Remote Eligible, you must live in a state where Airbnb, Inc. has a registered entity. Click here for the up-to-date list of excluded states. This list is continuously evolving, so please check back with us if the state you live in is on the exclusion list. If your position is employed by another Airbnb entity, your recruiter will inform you what states you are eligible to work from.
Our Commitment To Inclusion & Belonging:
Airbnb is committed to working with the broadest talent pool possible. We believe diverse ideas foster innovation and engagement, and allow us to attract creatively-led people, and to develop the best products, services and solutions. All qualified individuals are encouraged to apply.
We ask that you only reach out to us if you are a candidate whose disability prevents you from being able to complete our online application.
How We'll Take Care of You:
Our job titles may span more than one career level. The actual base pay is dependent upon many factors, such as: training, transferable skills, work experience, business needs and market demands. The base pay range is subject to change and may be modified in the future. This role may also be eligible for bonus, equity, benefits, and Employee Travel Credits.
Pay Range