Senior Machine Learning Engineer, Trust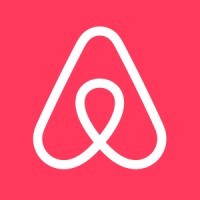 Airbnb
Software Engineering
United States
Posted on Thursday, April 27, 2023
Airbnb was born in 2007 when two Hosts welcomed three guests to their San Francisco home, and has since grown to over 4 million Hosts who have welcomed more than 1 billion guest arrivals in almost every country across the globe. Every day, Hosts offer unique stays and experiences that make it possible for guests to connect with communities in a more authentic way.
The Community You Will Join:
We're looking for a senior machine learning engineer interested in building out models for financial fraud prevention. You will be working closely with product, operations, design, data science, and engineering to align on solutions and gather insights in order to accomplish your goals. As the first machine learning engineer on the team, you will have the opportunity to mentor and grow other engineers to help build out new features and retrain the various models on our team.
The Difference You Will Make:
As a member of the Financial Fraud team, you will be responsible for defending Airbnb against financial fraud, including: Funds diversion accounts, misuse of incentives and coupons, gift card fraud, claims fraud, and contributing to company wide initiatives. You will be responsible for building out the detection of fraud using machine learning as well as contribute to the overall product strategy of how the detection should integrate with different mitigation strategies.
A Typical day:
Analyze ongoing fraud trends to understand what was missed in our model detection
Collaborate with ops to get their perspective on gaps in our defenses
Refactor backend machine learning infrastructure in order to streamline development
Brainstorm with the team to come up with new ways to defend against the new fraud trends and iterate or build those new defenses
Your Expertise:
7+ years of experience working in the industry as a machine learning engineer

Strong programming (Scala / Python / Java/ C++ or equivalent) and data engineering skills

Must be interested in working to fight bad actors and deliver on reducing Airbnb's fraud exposure
Must have strong machine learning fundamentals and experience implementing cutting edge techniques in production
Must have experience building, deploying, maintaining, and improving models in production at scale using industry best practices
Must be excellent at taking the initiative and creative in coming up with solutions to deliver on reducing fraud losses for Airbnb
Must be highly collaborative and willing to mentor others interested in contributing to machine learning efforts
Experience working on fraud prevention and integrity teams preferred but not required
Your Location:
This position is US - Remote Eligible. The role may include occasional work at an Airbnb office or attendance at offsites, as agreed to with your manager. While the position is Remote Eligible, you must live in a state where Airbnb, Inc. has a registered entity. Click here for the up-to-date list of excluded states. This list is continuously evolving, so please check back with us if the state you live in is on the exclusion list. If your position is employed by another Airbnb entity, your recruiter will inform you what states you are eligible to work from.
Our Commitment To Inclusion & Belonging:
Airbnb is committed to working with the broadest talent pool possible. We believe diverse ideas foster innovation and engagement, and allow us to attract creatively-led people, and to develop the best products, services and solutions. All qualified individuals are encouraged to apply.
We strive to also provide a disability inclusive application and interview process. If you are a candidate with a disability and require reasonable accommodation in order to submit an application, please contact us at: reasonableaccommodations@airbnb.com. Please include your full name, the role you're applying for and the accommodation necessary to assist you with the recruiting process.
We ask that you only reach out to us if you are a candidate whose disability prevents you from being able to complete our online application.
How We'll Take Care of You:
Our job titles may span more than one career level. The actual base pay is dependent upon many factors, such as: training, transferable skills, work experience, business needs and market demands. The base pay range is subject to change and may be modified in the future. This role may also be eligible for bonus, equity, benefits, and Employee Travel Credits.
Pay Range