Senior Android Software Engineer, Client Foundation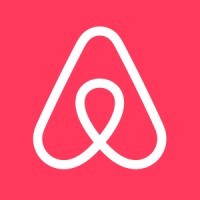 Airbnb
Software Engineering
United States · Remote
Posted on Wednesday, April 12, 2023
Airbnb was born in 2007 when two Hosts welcomed three guests to their San Francisco home, and has since grown to over 4 million Hosts who have welcomed more than 1 billion guest arrivals in almost every country across the globe. Every day, Hosts offer unique stays and experiences that make it possible for guests to connect with communities in a more authentic way.
The Community You Will Join:
The Client Foundation Team is responsible for accelerating and simplifying the engineering tasks of building products (web and Mobile native) for the end-to-end guest journey on Airbnb. By developing and constantly refining the Section Based UI framework built on GraphQL, the team supports product engineers, who can then focus exclusively on the guest experience, rather than having to deal with the complexity of behind the scenes services and infrastructure. The team is also responsible for the company-wide quality and performance goals, and standardized solutions like motion animations and video players.
The Difference You Will Make:
The Client Foundation team is composed of engineers that have collective expertise web frontend, and mobile native engineering. This role is dedicated to the mobile native subteam and will drive the Video and UI animation efforts for android. It involves collaborating with all other native, frontend and backend team members to define and shape the future of airbnb UI animation and Video solution.
This is not considered an infrastructure position: the team's ultimate goal is to enable a better (more intuitive, faster, beautiful) guest and host facing product built by productive engineers, not an increase in service reliability or other pure infrastructure gains.
The projects that the team builds enable Airbnb to scale safer and faster, so that product teams can leverage the platform solution to build on top, isolate the complexity below. Each building block remains robust that is hard to break, and remains flexible to be ready to extend.
A Typical Day:
We work closely with world class product managers, designers, and data scientists. But even more often, we work closely with other engineers from product teams, by understanding their productivity pain points and how to resolve them in a scalable, simple and flexible way. Along the way, there will be multiple opportunities for mentorship (give and receive), as well as an expectation to influence the directions of the overall android architecture and frameworks at Airbnb. The role requires specialized video/image or UI motion animation knowledge.
Big plus -
Passionate about driving video or UI work, with high performance

Experience with improving architecture (strategic level) and libraries (tactical level) of a high traffic app

Experience of understanding and solving engineering productivity pain points

Personal projects that show an aptitude for technical excellence and product sense

Ability to work in areas outside of your usual comfort zone and show motivation for personal growth

Solid engineering and coding skills with knowledge of asynchronous programming

Interest in innovations within the mobile industry

Demonstrated ability to deep dive, investigate and fix performance issues with strong autonomy.

Comfortable with all aspects of video and image performance profiling

Your Expertise:
Bachelor's and/or Master's degree, preferably in CS, or equivalent experience

5 - 9+ years industry experience

Familiar with common image formats including JPEG, PNG, WebP, SVG

Working knowledge of video formats and containers including MP4, HLS, H.264, HEVC

Working knowledge of Android video playback frameworks like ExoPlayer

Experience with adaptive bitrate streaming video (e.g. HLS or DASH)

Experience with image loading and display optimizations (e.g. prefetching, caching)

Experience with animation libraries. Knowledge of animation APIs within Jetpack Compose is especially helpful.
Your Location:
This position is US - Remote Eligible. The role may include occasional work at an Airbnb office or attendance at offsites, as agreed to with your manager. Airbnb,Inc. can employ in states where we have registered entities. Currently, employees can not be located in: Alaska, Indiana, Nebraska, North Dakota, Ohio, South Dakota, Wisconsin, Alabama, Mississippi, Oklahoma, Delaware and Rhode Island. This list is continuously evolving and being updated. Please check back with us if the state you live in is on the exclusion list. If your position is employed by another Airbnb entity, your recruiter will inform you what states you are eligible to work from.
Our Commitment To Inclusion & Belonging:
Airbnb is committed to working with the broadest talent pool possible. We believe diverse ideas foster innovation and engagement, and allow us to attract creatively-led people, and to develop the best products, services and solutions. All qualified individuals are encouraged to apply.
We ask that you only reach out to us if you are a candidate whose disability prevents you from being able to complete our online application.
How We'll Take Care of You:
Our job titles may span more than one career level. The actual base pay is dependent upon many factors, such as: training, transferable skills, work experience, business needs and market demands. The base pay range is subject to change and may be modified in the future. This role may also be eligible for bonus, equity, benefits, and Employee Travel Credits.
Pay Range